I cannot believe that it is November already. This year is completely flying by...
Here is November's Currently from
Farley at Oh Boy! 4th Grade!
Yay!
Wanting:
The sleep thing is a big issue in my life right now! I just need to catch up! :-)
Needing:
I think the people at the McDonald's around the corner from school are starting to recognize me. SO, I either need a good disguise or a trip to the store.
Music:
"Emancipator" is electronic music. It's very downtempo and it's great for work time! The kids like it and I love it when I'm working after school or on the weekends. Since it doesn't have words, it easy to just let it blend into the background.
Don't forget to go link up at Oh Boy! 4th Grade and make your own Currently!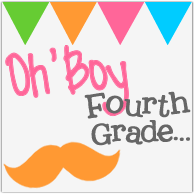 Tomorrow is the last day for my 100 Follower Giveaway! Make sure you get your entries in so you can be the lucky winner!