Hi everyone! Hope 2013 is treating you well so far.
I wanted to pop by quickly and let you all know about some super cute and fun giveaways going on right now!
First up:
Ash from
The Polished Teacher
reached 250 Followers recently! This giveaway has tons of great prizes, and I'm lucky enough to be one of the contributors! Click the pictures below to head over and enter away.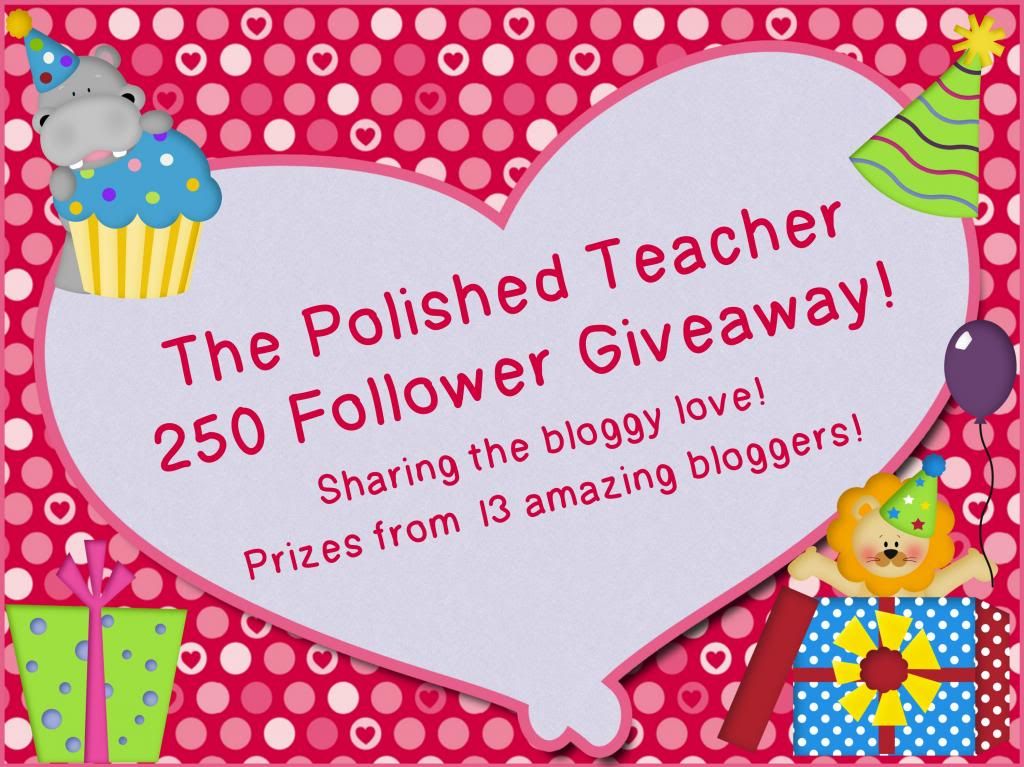 Not to mention, she has an ADORABLE blog. Get over there!
Next up
: Over at
Across the Hall in 2nd Grade.
Halle and Jenna have put together an adorable giveaway idea, so head over there and check it out.
They have an adorable blog as well! Check it out!
You can win some of their great units, as well as the picture books that go along with them and support them! What a great idea!
You know you are blog-stalking like crazy anyway, so you may as well enter some giveaways while you are at it! :-) Enjoy!